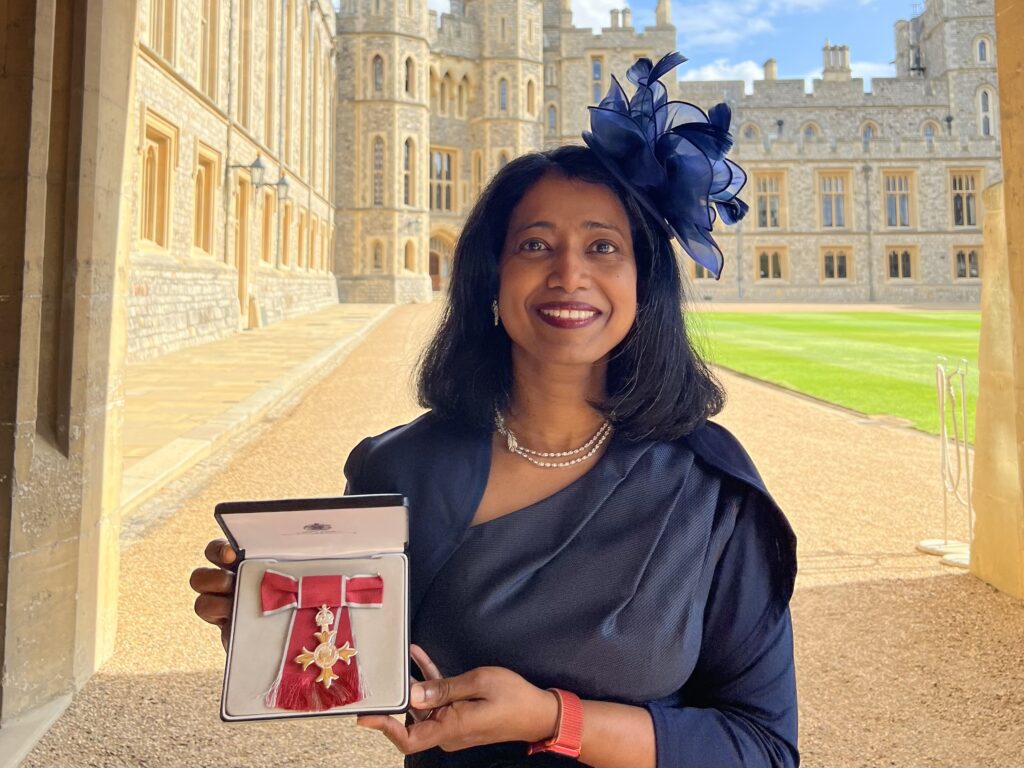 Awarded Member of the Order of the British Empire (MBE) for services to the Technology sector in 2023. Investiture ceremony was at Windsor Castle where The Princess Royal gave me the medal. Feel grateful, humbled and honoured to receive this award for outstanding achievement.
Recognised by The Financial Times and Inclusive Boards as the 100 most influential BAME leaders in Tech in 2019. I couldn't have done this without the support from my husband, team at Nesta and my mentors.
"Remember to look up at the stars and not down at your feet. Try to make sense of what you see and about what makes the universe exist. Be curious. And however difficult life may seem, there is always something you can do, and succeed at. It matters that you don't just give up."
[from Stephen Hawking's 70th birthday statement, 8th January 2012]
I am passionate about empowering women, digital education and social entrepreneurship. Here are some of my favourite quotes.
"The most effective way to do it, is to do it." – Amelia Earhart
"Forget about the fast lane. If you really want to fly, just harness your power to your passion" – Oprah Winfrey
"Destiny is a name often given in retrospect to choices that had dramatic consequences." – J. K. Rowling
"Knowing is not enough; we must apply. Willing is not enough; we must do." – Goethe
"Life is not measured by the number of breaths we take, but by the moments that take our breath away." – Maya Angelou
"Give without remembering and always receive without forgetting." – Anonymous
"A woman is the full circle. Within her is the power to create, nurture and transform." – Diane Mariechild
"If you want something said, ask a man; if you want something done, ask a woman." – Margaret Thatcher
"The question isn't who's going to let me; it's who is going to stop me." – Ayn Rand
"I don't care what you think about me. I don't think about you at all." – Coco Chanel
"Power to me is the ability to make a change in a positive way." – Victoria Justice

"Make a pact with yourself, imagine the life you want to create & question the voice that says 'I am not ready yet'."  Anonymous
"I never dreamed about success. I worked for it." – Estée Lauder
Finalist for the 16th Asian Achievers Awards, Women of the Year Category