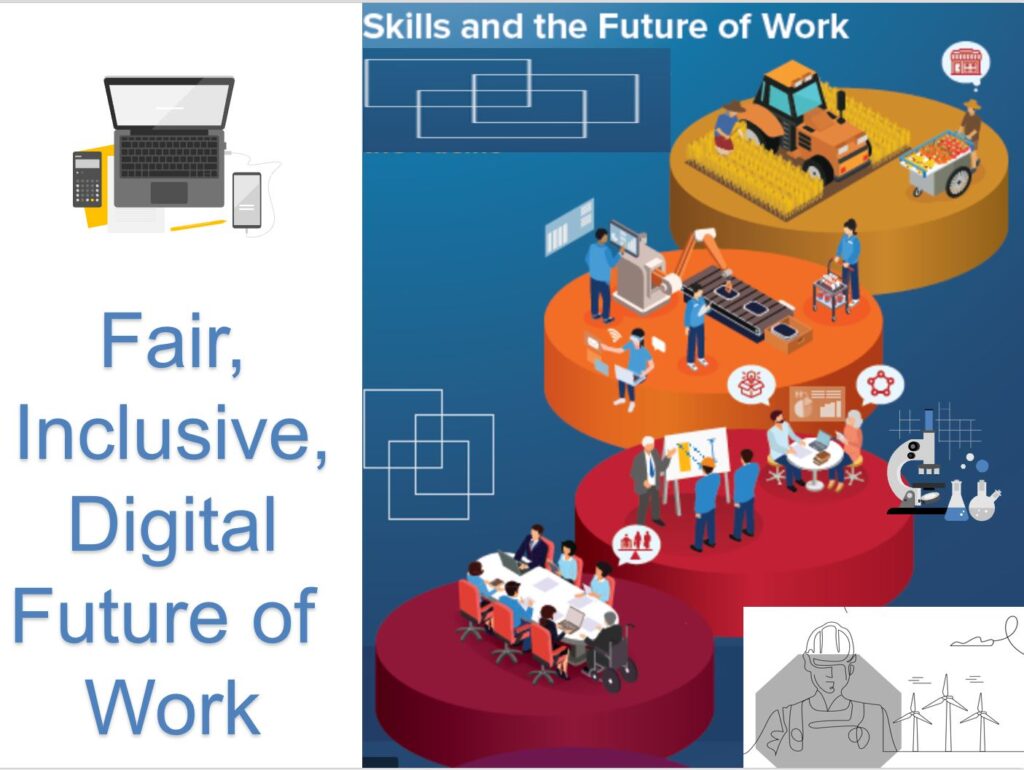 'You can't stop the wave, but you can learn to surf.' – Jon Kabat-Zinn
The pandemic has brought about a huge surge in unemployment and those who were already facing systemic hurdles have been hardest hit. Young people and women have felt the devastating shockwaves of COVID-19. The unprecedented economic fallout has made the government unlock financial stimulus packages including a £2.5 billion National Skills Fund. How do we ensure that no one is left behind? How do we help people learn new skills and find new opportunities in the changing world of work?
What is the problem?
Supply and demand mismatch
There is a mismatch of qualified talent and available employment opportunities. Even though the healthcare and technology sectors are seeing huge demand for skills, there is still a huge number of people who can't find jobs. The youth unemployment rate in the UK has risen to 14.2% in Nov 2020. Moreover, digital growth has led to new business models such as the 'gig economy', 'platform work' or 'on-demand economy' leading to an uncertain and insecure job environment.
The lack of skilled, adaptable and agile workforce will hamper the economic recovery. There is growth in the digital sectors along with health, education and the civil service. The training and skilling system needs to be more agile and help upskill people for the growth sectors.
Rising inequality
Some workers are disproportionally economically impacted by the pandemic. Workers who are from an ethnic minority group, women, young workers, low paid workers and disabled workers, have been most negatively economically impacted by the coronavirus outbreak.
For example, minority ethnic workers make up 15% of workers affected even though they represent 12% of all workers. 57% are women, compared to a workforce average of 48%. Nearly 50% are under 35 years old! Low paid workers are more likely to work in sectors such as retail and hospitality and less likely to be able to work from home.
High cost of education and training
University education is expensive and not the chosen path for half the population. Young people are among the hardest hit by the economic impact of the pandemic as the competition for job opportunities increases in an environment of fears for future work. According to the Prince's Trust Tesco Youth Index 2021, one in five feel scared that their skills and training are no longer useful.
Impetus' Youth Jobs Gap shows that disadvantaged young people are twice as likely to be Not in Education, Employment and Training (NEET) as their better-off peers. Only half this gap can be explained by insufficient qualification. The group having low qualifications and from disadvantaged backgrounds are doubly disadvantaged, and most likely to be locked out of the labour market when aged 18-24.
What is being done?
Government has created new policies and support in its Plan for Jobs to meet the scale of the challenge facing people who are seeking sustainable jobs. The Prime Minister announced an 'Opportunity Guarantee' for every young person in the country to access an apprenticeship or an in-work placement if they have lost their job.
£1.6 billion has been announced towards upscaling employment support schemes, training and apprenticeships to help young people looking for a job:
£2000 payment for businesses to hire new apprentices under the age of 25. This will be in addition to the existing £1000 payment given for 16-18 year old apprentices, and those under 25 with an Education, Health and Care Plan.
£111million to triple the number of traineeships in 2020-21, increasing access to high quality training. £1000 funding will be available for each new trainee.
£17million to triple the number of sector-based work academy placements in 2020-21, lasting for 13 weeks.
£895million to double the number of Jobcentre Plus Work Coaches to 27,000.
£32million investment in the National Careers Service, aiming to reach an additional 250,000 young people.
£150million increase to the Flexible Support Fund.
The £2 billion allocated to the 'Kickstart' Scheme is a significant new cash injection over and above existing provision for young people. This would fund hundreds of thousands of high quality 6-month work placements aimed at those aged 16-24 who are on Universal Credit and are deemed to be at risk of long-term unemployment.
What more needs to be done?
Target the Kickstart Scheme for those that need it the most. Ring fence the £2 billion pot to support the 'levelling up' agenda so that areas with high levels of 'inactivity' can be targeted with further investment to support young people. This would not only increase productivity and growth but also generate further benefits in the cities, towns and communities located in more deprived areas.
Build on existing infrastructure so that funding can be deployed quickly to update building and equipment, rather than building new institutions from scratch. Fund collaboration across business, civil society and government to achieve positive change in employment levels for the most disadvantaged and marginalised.
Encourage cross-departmental working to ensure that the journey for young people is well connected and appropriately funded across Department for Work and Pensions (DWP), Department for Education (DfE), Departments for Culture, Media Sport (DCMS), Business, Energy and Industrial Strategy (BEIS), and Department of Housing, Communities and Local Government (DHCLG).
The All Party Parliamentary Group (APPG) for Youth Employment has found that pre-existing barriers and new causes for concern have been exacerbated by the Covid-19 crisis, resulting in a large-scale youth unemployment challenge facing the UK. The true nature and timescale of these challenges may not be revealed for some years; the NEET figures peaked only 3 years after the 2008 recession.
Those from disadvantaged backgrounds, particularly those with additional needs, disabilities and other protected characteristics, will need targeted support to participate and benefit from the Plan for Jobs. Some of the key recommendations of the APPG report are:
A joined up approach to education, training and employment
Ensure young people are involved in the development and delivery of the policies that impact them so that their real needs are met.
Design more accurate and robust means of measuring the activity and progress of young people.
Monitor and report data around engagement, attainment and progress of young people with disabilities, those from Black, Asian and other minority groups, young care leavers and others with protected characteristics.
Build and utilise evidence of "what works" for supporting young people into employment. Ensure that policy leads and commissioning services use evidence based policy in their development and funding models.
Education to Employment Transition
Ensure quality education and training opportunities based on skill demands and future job needs analysis available to all young people where they live.
Put in place appropriate funding mechanisms to ensure that financial disadvantage does not continue to prohibit progress
Increase investment and prioritisation of careers education, skill development, and impartial advice and guidance for young people.
Ensure that policy areas do not compete and that employers are appropriately incentivised to create sustainable and high quality employment opportunities for all young people with a clear path from Kickstart to traineeship and apprenticeship.
Set ambitious targets for Kickstart, traineeships, supported internships and apprenticeship starts, particularly for those young people who face multiple barriers to employment.
Support for young people not in education, employment or training
Ensure personalised and holistic support for those young people most at risk from long-term unemployment.
Monitor the regional availability of into work programmes and close any regional gaps in provision.
Extend Kickstart availability to young people who are not claiming universal credit but have been NEET for 6 months or more.
The Skills for Jobs white paper sets out government's blueprint for the future of technical and further education. I agree that there is a need for more employer-led education system that is based on true alignment of life skills development and labour market need. This won't be an easy task, and will require a different way of thinking, policymaking, and skills delivery.
There are opportunities to build economies that work better for people, especially the most disadvantaged. Though there is a risk that funding is focused on building renovation rather than on developing a culture of life-long learning and skills development. So let's collaborate with changemakers, policymakers and researchers to ensure a better future and take collective action to improve education, employment and health for all.